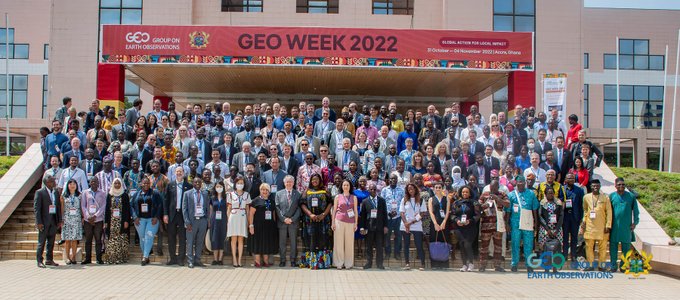 GEO Week 2022, hosted in the capital of Ghana, Accra, was successfully concluded last week (31 Oct - 4 Nov).
In a varied programme comprised of a series of sessions and booths aiming at more effective engagement of young people and the space industry in GEO, as well as diverse thematics and talks of regional interest, the Greek Delegation, represented by the Greek GEO Office (GGO), participated with very interesting presentations by Dr. Eleni Athanasopoulou (in the session on Urban Resilience, Tuesday 11.00-12.30), Dr. Haris Kontoes (in the session on health, Tuesday 11.00-12.30) and Orestis Speyer (in the session on open data, Tuesday 16.00 - 17.30). The conference culminated with the two-day GEO Plenary, where the head of the Greek Delegation and Director of the Greek GEO Office, Dr. Evangelos Gerasopoulos, had the honour to present the upcoming GEO Work Programme for the three-year period 2023-2025 (Thursday 14.00 - 15.30), in his capacity as co-chair of the GEO Programme Board.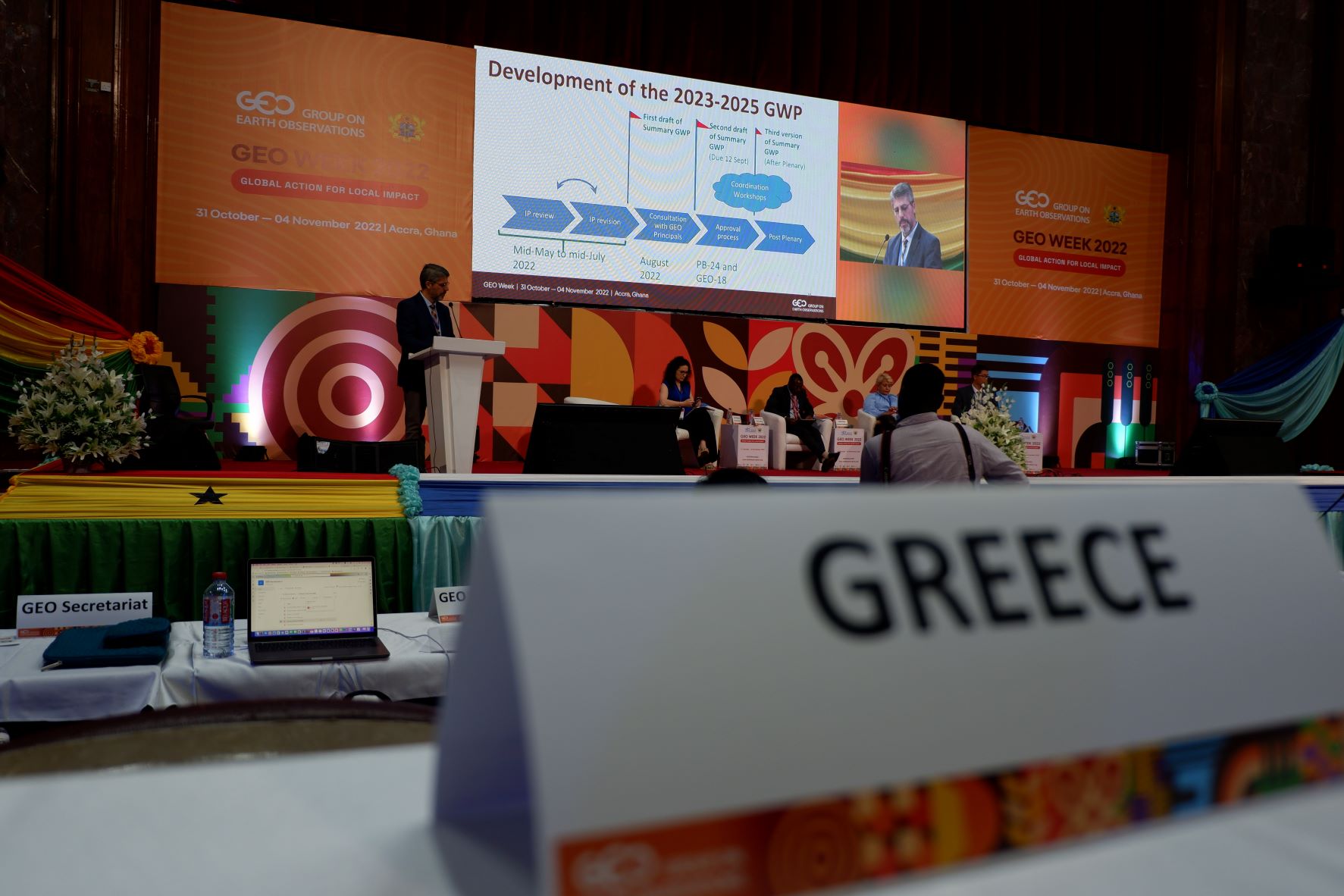 In the margins of the diverse activities, important meetings of the GEO Executive Committee were also held, where Greece was represented by its head delegate, during which critical decisions were discussed and taken for the planning of GEO in the post-2025 period. Links to the recordings of the sessions will be soon posted on the conference website, and you are kindly encouraged to stay tuned and follow the latest developments within GEO, in your areas of interest.